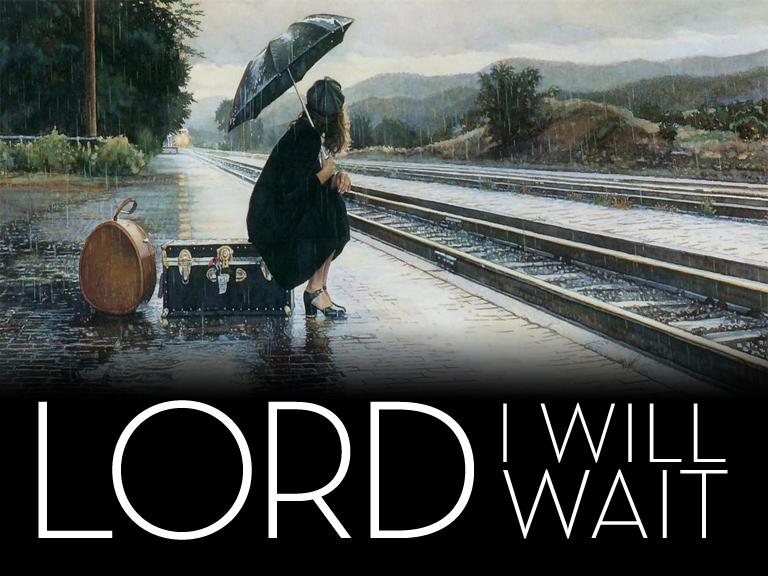 Psalm 84:11 – For the LORD God is a sun and shield: the LORD will give grace and glory: no good thing will he withhold from them that walk uprightly.
Now, God wants you blessed and He wants you to prosper but He also expects us to abide in Him just the same. Some are waiting on marriage, money, jobs, business, health, relationships, and ministries. Examine your wait. Is your wait faith filled? Is your wait a submissive wait? Are you waiting for something to appeal to your flesh or is the thing you are waiting for going to glorify God somehow? What are your motives while you wait? Are you serving God during your wait? Can God trust you to remain pure in heart as you wait? Are you envying or coveting in your wait? Are you trying to manipulate God into feeling sorry for you as you wait? Are you growing spiritually in your wait? Have you been productive as you wait? What is it about your life that is causing a prolonged wait? Are you passing character tests in your wait? Are you seeking deliverance from things that will kill your destiny as you wait? These are some of the questions you have to ponder as you wait.
God is not an unjust judge. He knows what He is doing. He told Abraham that at the appointed season his wife would conceive. After almost 100 years, his promise was fulfilled. Why? Because he was obedient in his wait. He didn't complain or murmur in his wait. He separated from certain people in his wait.
Joshua waited for his turn in ministry. He served while he waited. He engaged warfare for his leader while he waited. He sat at the foot of the mountain of the Lord while he waited. Caleb waited for his promised but he continued to serve God in his wait. He had to cultivate a different spirit in his wait.
Search the scriptures and study the 'waits' of others. Ruth waited for her Boaz. She served a widow in her wait. She turned from her heathen family in her wait. She was delivered from a sickly husband in her wait. People talked about her in her wait and she worked in the fields like a slave in her wait but she waited. As I stated, if the thing we have desired from the Lord has not come, there is a good reason why. There are SOME who will make their money their god, they will work their jobs and forget about Kingdom service, they will marry and make their spouse an idol, or worse, mistreat the one they begged God for. They will worship their house, their car, and their clothes and for SOME this may be why breakthrough has not come. Israel took the gold they were supposed to fund their promise with and turned into a holy cow. They worshiped the blessing instead of the Creator. They died in their wait.
There is nothing wrong with the Lord's timetable at all. His Rolex works fine; He knows how to tell time but He also knows the core of a man's heart. He know us from afar off. He knows our down falls and uprisings. He knows it all; therefore, if He is withholding something, GO TO HIM AND FIND OUT WHY. And don't leave until you get your answer.
http:/www.pdlministries.weebly.com/